Historic Liverpool Rice Mill Transformed Into Ultra-Luxurious Apartments
Millers Court, part of the Heap's Mill development, situated on the outskirts of Liverpool's city centre, is poised for a remarkable transformation into a lavish £140m residential development. This historic building, dating back to the late 1700s, once served as the milling grounds for Joseph Heap & Sons, famously grinding rice for Kellogg's Rice Krispies.
Having remained vacant since 2005, the building secured planning permission for residential use in 2014. Legacie Developments has embarked on the restoration of this Grade II-listed landmark located on the fringes of the Baltic Triangle. Their vision involves the creation of 620 apartments, featuring one and two bedrooms, as well as the inclusion of an underground spa and museum.
DPS Facades Ltd. will be installing APA's TB50 curtain wall system, ST70 Hi thermally enhanced windows, and ST AOV smoke evacuation windows for Millers Court. Each of these systems has been carefully selected to align with the development's demands for thermal efficiency, aesthetics, and sustainability.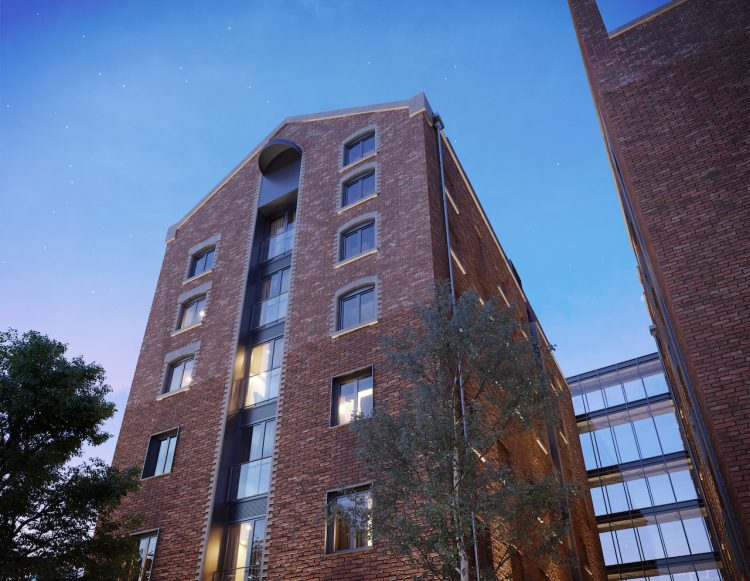 John Morley, founder and chief executive of Legacie Developments, said:
"This is going to be another game-changing development from Legacie.
"The site is held in high regard by the people of Liverpool and we have started work on a sensitive redevelopment. It pays tribute to the history of the building but also delivers a modern living complex complete with first-class facilities.
"We are incredibly excited to have started work on this iconic project. It is a significant addition to our portfolio."
Alongside residential apartments, Heap's Mill will offer an incredible array of facilities directly on-site for the ultimate convenience. A full state-of-the-art spa with a swimming pool and relaxation beds partners with cosmopolitan rooftop terraces, coffee shops and even a museum to offer a desirable living experience to tenants, unlike anything else on the market right now.
This ambitious project has already attracted "unprecedented demand," with investors already securing 80% of the units. Completion of Millers Court is expected in summer of 2025.