The ST4-600 Lift & Slide door exhibits the best thermal insulation in all the sliding range with transmissions as low as 0.158 Btu/ft ² hr °F.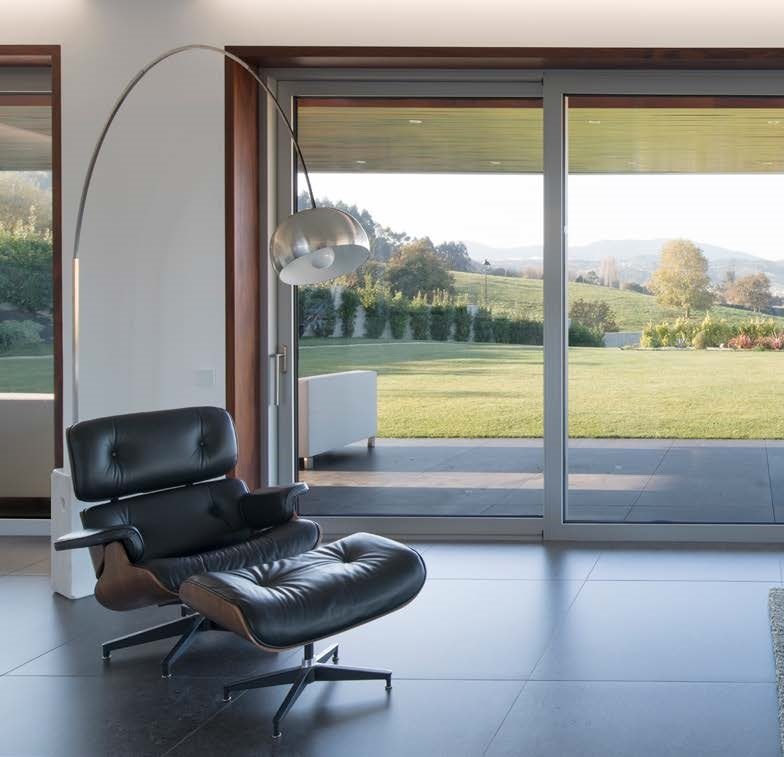 The maximum energy efficiency of the ST4-600 Lift & Slide is possible thanks to the perfect combination of polyamide thermal breaks and cross-linked polyethylene foam combined with the use of high-performance triple glazed units (possible thickness up to 2 3/16") and large size sliders. Acoustically this combination of framing and high-performance acoustic glass will deliver a noticeable noise reduction with exceptional thermal insulation.
Excellent Choice for Large Dimensions
ST4-600 Lift & Slide
The possibility of large sash dimensions makes the ST4-600 system the ideal choice for enclosing large spaces while maintaining a high level of luminosity. The system offers a modern style with straight style both in sashes and fixed panels.
Multiple opening possibilities up to 6 sashes.
Maximum sash size/weight 130″ x 130″ or 881 lbs.
Frames 6 5/16" – 3 rails 9 7/8".
2 3/4" sash.
Possible glazing thickness up to 2 3/16".
Polyamide strip 1 3/8" thick in frame and 15/16" in the sash.
1/16" profile thickness.
Available with single, dual color or anodized finish.
Polyester Powder coating to ASTM 2604.
Door Profile

Lift and Slide 
ST4-600 Lift and Slide
ST Vision Plus
Tilt & Turn Window/Door
French Doors
Bi-Fold Door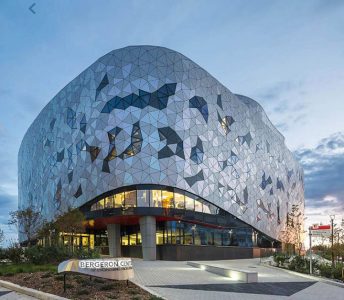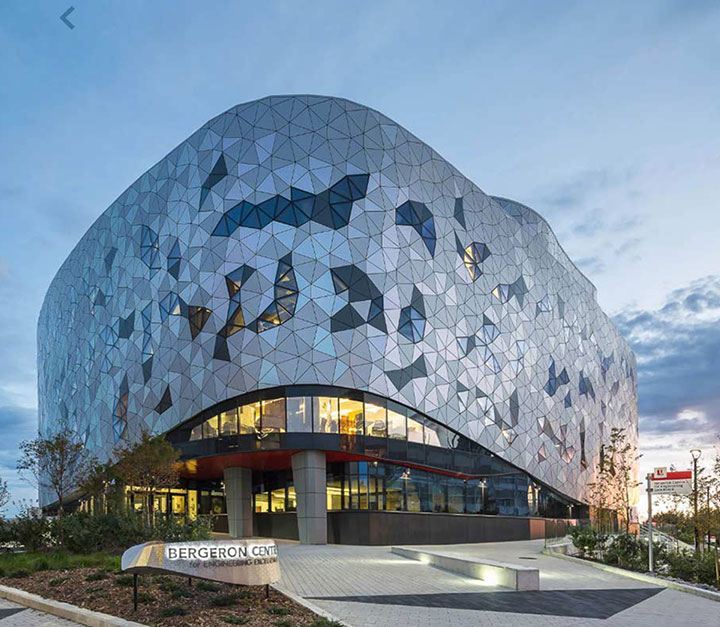 The Bergeron Centre For Engineering Excellence Canada The Brief The Bergeron Centre for Engineering
Read More