Our Tilt & Turn Window/ Door system is designed to give the user multiple options for ventilation by combining elements of our window and door systems.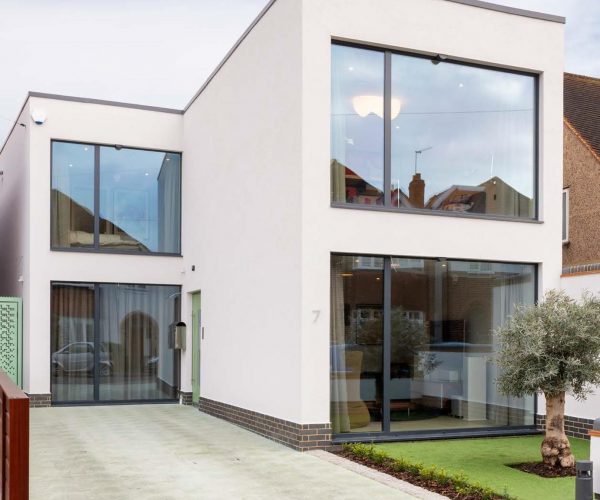 Tilt & Turn
Windows / Doors
Manufactured using our thermally efficient 2 3/4″ or 3 1/8″ high-performance profiles, it comes with excellent acoustics and air/water tightness. The Tilt & Turn system is often used in high-rise apartment buildings – combined with our Juliet balcony, it provides a safe way to bring the outside in, without obstructing your view.
Fully Tested to AAMA 101
Tilt & Turn Windows / Doors
Our Tilt and Turn Window/Door system opens inwards for increased safety, ventilation and easy access for cleaning. Evaluated and tested to AAMA 101 for windows and doors meeting the CW PG50 grade, it's available with an anodized, single or dual color finish with polyester powder coating to the ASTM 2604 standard.
Multiple opening possibilities up to 6 sashes.
Maximum sash size/weight 130″ x 130″ or 881 lbs.
Frames 6 5/16" – 3 rails 9 7/8".
2 3/4" sash.
Possible glazing thickness up to 2 3/16".
Polyamide strip 1 3/8" thick in frame and 15/16" in the sash.
1/16" profile thickness.
Available in anodized, single, dual color.
Polyester powder coating to ASTM 2604.
Door Profile

Tilt & Turn Window/Door 
ST4-600 Lift and Slide
ST Vision Plus
Tilt & Turn Window/Door
French Doors
Bi-Fold Door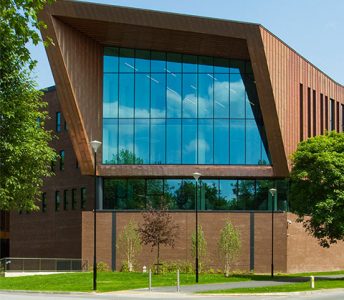 The Glucksman Library University of Limerick, Ireland The Brief The Glucksman Library officially opened
Read More