On September 22nd 2021 Boston City Council introduced a new building performance standard, "BERDO 2.0" (Building Emissions Reduction & Disclosure Ordinance). This new initiative will have a momentous impact on the future of Boston, extensively reducing greenhouse gases in the city.
Mayor Janey, who introduced this new ordinance called it a "monumental achievement that will have positive impacts on our residents for generations to come." This was the feeling of the majority of councillors as they voted unanimously to pass the ordinance. City Council President Matt O'Malley described it as the, "most impactful decarbonization law of anywhere in the country."
Buildings account for over 70% of Boston's annual greenhouse gas emissions, with the majority of those emissions originating from the largest commercial and multifamily residential buildings.
BERDO 2.0 requires current buildings and new developments greater than or equal to 20,000 square feet to meet emissions targets starting in 2025 with reduction targets every five years. This will ultimately result in the buildings becoming carbon neutral by 2050. This new policy plans to remove 42% of the whole cities emissions which accounts for only 4% of the city's buildings.
Andee Krasner of Mothers Out Front JP & Greater Boston Physicians for Social Responsibility (GBPSR) noted that emissions from buildings alone lead to $8.4 billion in annual health costs for the state.
There are three pivotal ways buildings can comply with BERDO 2.0.
1. Retrofitting them to be more energy-efficient and reduce overall energy use.
2. Eliminating the use of fossil fuels that cause greenhouse gas emissions.
3. Producing or purchasing clean energy to power building operations.
This initiative is not just in Boston and America, there is a huge global push towards a greener economy. Building and construction is responsible for 39% of all carbon emissions in the world. The construction industry is set to double by 2060 which is why there is a huge emphasis on changing the whole life cycle of building design, construction and demolition.
How can APA Facade Systems help with BERDO 2.0?
Sustainable Production
APA Facade Systems window, door and curtain wall profiles are fabricated from recycled aluminum. This requires just 5% of the energy used during the extrusion process, in comparison to primary billet aluminum, it is 95% more energy efficient.
Aluminum is also infinitely recyclable. It can be recycled over and over without losing its strength or quality. In fact, about 75% of all the aluminum ever produced is still in use. This shows the longevity and life cycle opportunities of our fenestration systems.
Thermal Performance
Designed with thermally conductive insulating profiles and foams, our aluminum windows, doors and curtain wall systems produce excellent thermal values. These thermal breaks eliminate condensation, reduce heat loss and overall energy use (up to 85%). This considerably reduces greenhouse gas emissions.
Our windows, doors and curtain wall systems can help to achieve a credible sustainability rating with LEED. They will feature on Cascada, a LEED Platinum project development in Portland, Oregon.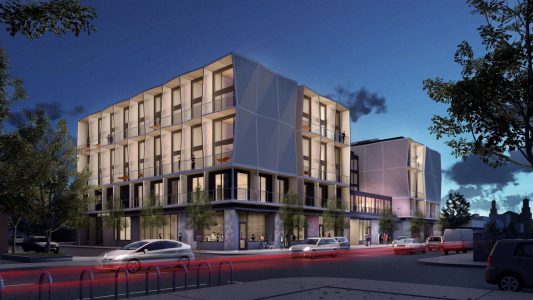 Our profiles are the perfect solution to meet the requirements of BERDO 2.0 and should be the window of choice to meet the demands of the climate-conscious consumer.
Discover more about our energy-efficient windows, doors, and curtain wall systems.
Windows
Curtain Wall
Doors
Sliding Doors
Bi-Fold Door
Juliet Balcony
Solar Shading
Louvers
Windows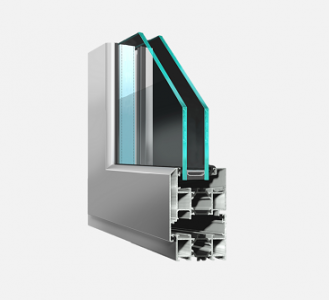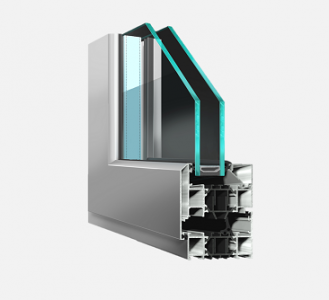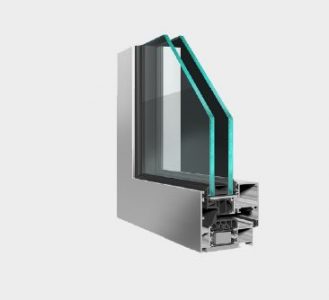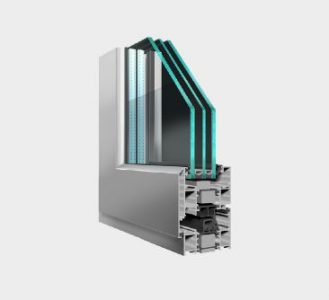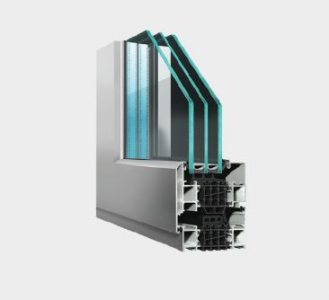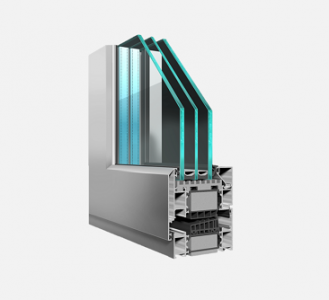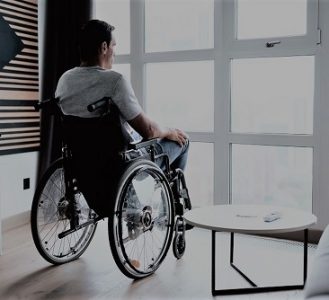 Curtain Wall
Doors
Sliding Doors
Bi-Fold Door
Juliet Balcony
Solar Shading
Louvers