The National Veterans Memorial & Museum
System Used: TB50 Curtain Wall,
ST80 Doors
Contractor: Downtown Columbus Group
Architect: Allied Works Architecture
System Partner:
Flynn Group of Companies
The National Veterans Memorial and Museum (NVMM) is the first monument or museum where Americans from all over the country can celebrate and honour their war veterans. It will bridge historical events to current concerns, strengthening the understanding and respect between veterans and civilians.
It features include a great hall with unprecedented views of the Scioto River, numerous exhibition galleries, a memorial room and space for gatherings and public events.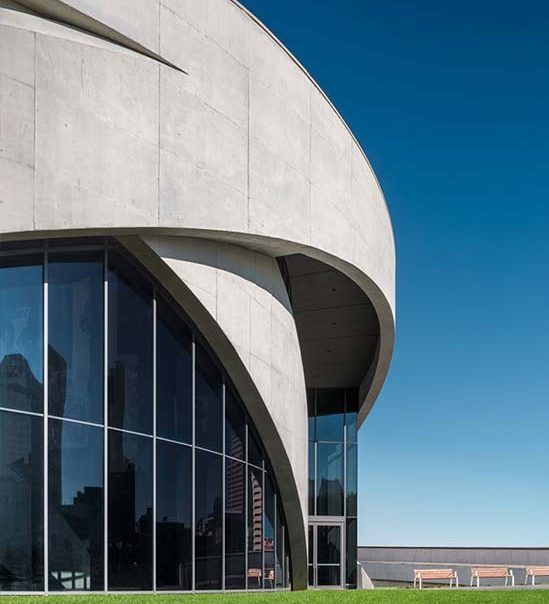 APA Facade Systems provided our system partners Flynn Group of Companies with our complete package, including fabrication of our curtain wall systems, logistics management and a design assist service. Our highly experienced technical team were always on hand to provide Flynn's staff with support and guidance through out all stages of the build. 
The challenge our design team faced with the National Veterans Memorial and Museum was to integrate our curtain wall system from floor to ceiling, in places spanning 41 ft. unsupported, into a building surrounded by a concrete ribbon, making it impossible to glaze in a traditional manner. Transom lines were required to follow the bespoke facade of the building meaning that each of the 230 mullions were uniquely installed.
A specially designed TB50 curtain wall system was fabricated by APA, consisting of free spanning millions, up to 41 ft high. This bespoke curtain wall system surrounds the entirety of the NVMM building, with the total cost of the glazing works on this project surpassing the $10 million mark.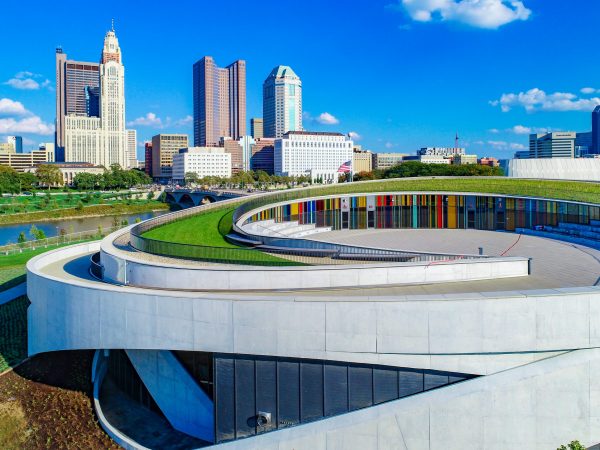 At APA Facade Systems, our team is committed to excellent environmental practice towards a greener, more sustainable environment. Our aluminum glazing profiles are designed and manufactured to conform with industry environmental standards, helping you achieve a silver, gold or platinum LEED certification.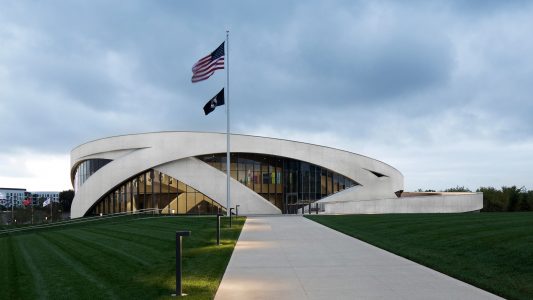 The National Veterans Memorial & Museum Columbus, Ohio The Brief System Used: TB50 Curtain Wall, ST80 Doors Contractor: Downtown Columbus Group Architect: Allied Works Architecture System Partner:
Read More