System Used: 
TB50 Curtain Wall 
ST80 & ST70 Windows 
Location:  London
Client:  Donban Construction
Architect:  
HTA Design
The Olympic Way building beside Wembley Stadium in London is a mixed-use development of the highest quality, delivering much needed housing and amenity provision to the area. Designed in two phases, a 20-storey modular-built tower, above a 7-storey block of condominiums.
Pinnacle Tower is the second tallest modular building in London and offers spectacular views of Wembley Stadium and beyond. This luxury contemporary development comprises 131 new homes, including studios, 1- and 2-bedroom flats and 2/3-bedroom duplex penthouses. There's a central courtyard area, generous balconies, and far-reaching views across the London skyline.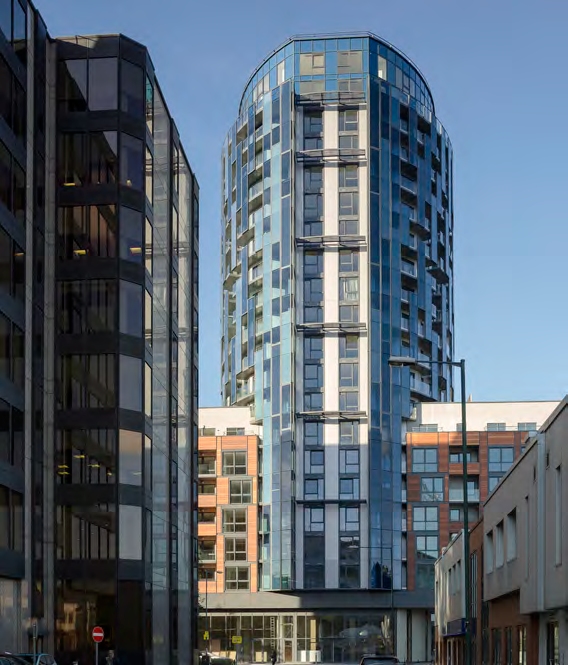 The vibrant, busy streets surrounding Olympic Way, often transports thousands of fans to Wembley Stadium, which brings with it huge amounts of noise pollution.
The biggest challenge faced by the architects was to discover an economical solution to block out the noise and improving the internal acoustics of the building.
Our designers came up with the perfect cost-effective solution. The flexibility of our window systems meant that the ST80 window, our highest performing at the time, could be installed on the first 8 storeys.
Our ST70 window was then installed for the remaining 12 storeys when the acoustic requirements weren't as demanding.
Our profiles have identical sightlines, meaning the aesthetic appearance of the building wasn't affected. This provided an aesthetically pleasing finish throughout the 20 storeys.
Pinnacle Tower is a flagship development designed and located for the very best of urban living. The innovative penthouses have stunning views of Wembley Stadium and direct access to transport links leading all over London. The condominiums are state of the art, hand crafted for contemporary living. 
The bustle of Olympic Way, the awe-inspiring iconic Wembley Arch and the thrill of the world-famous Stadium, all right on your doorstep.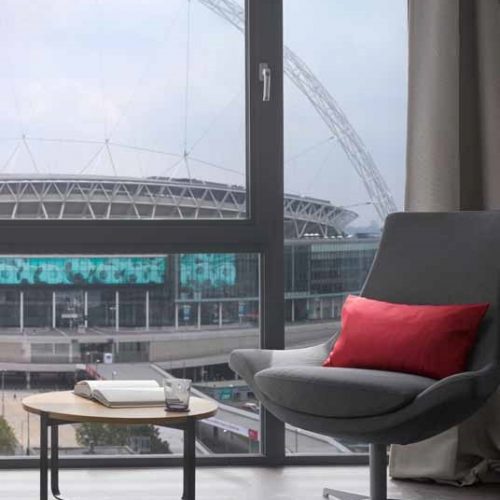 Sustainable Aluminum Profiles
The eco-friendly aluminum glazing profiles used on Olympic Way were produced from recycled materials and manufactured to conform with industry environmental standards.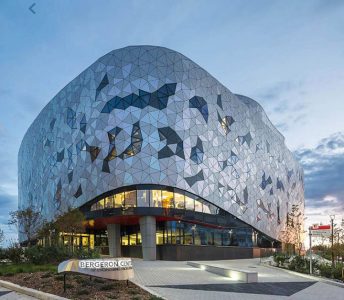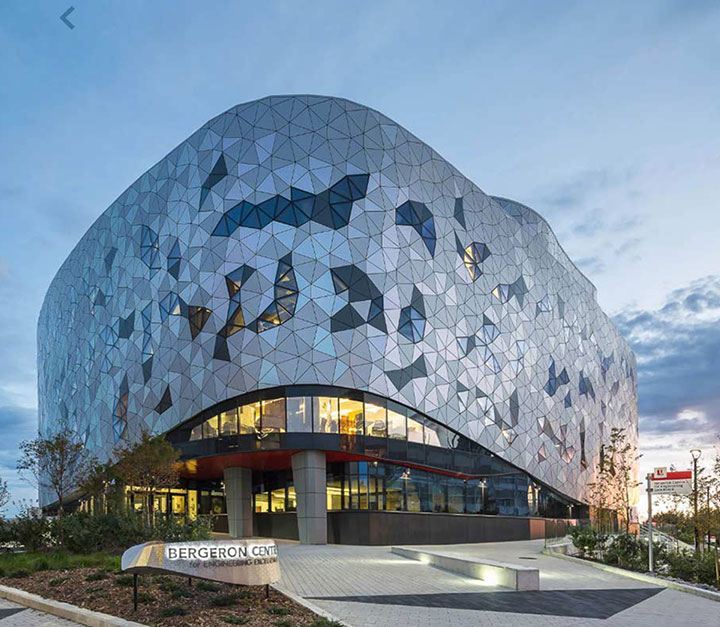 The Bergeron Centre for Engineering Excellence York University Toronto The Brief Certification: LEED Silver System Used: TB50 Structurally Glazed Curtain Wall System   Location:  York University,
Read More