Grifols International Logistics Centre
System Used: 
TB50 SG Curtain Wall & TB50 SG CFA Glass Fins
Location:  
Dublin
Client:  
Stewart Construction 
Architect:  
PM Group
Grifols European headquarters and International logistics centre is located in Grange Castle Business Park in West Dublin.
This impressive development consists of a sophisticated ASRS (Automated Storage & Retrieval System) to assist in the storage and retrieval of products in the freezer and cold-rooms. It also includes a new high-end warehouse, laboratories, cleanroom packaging, logistics building, and a fully glazed, high-end office facility.
Designed by PM Group, Grifols was built in two phases. Phase 1 is a 240,000 sq. ft. building comprising of full logistics centre, with a three-storey office space. Phase 2 is a 200,000 sq. ft. biopharmaceutical process facility extension to the existing logistics building, which will be connected by way of a glazed link corridor.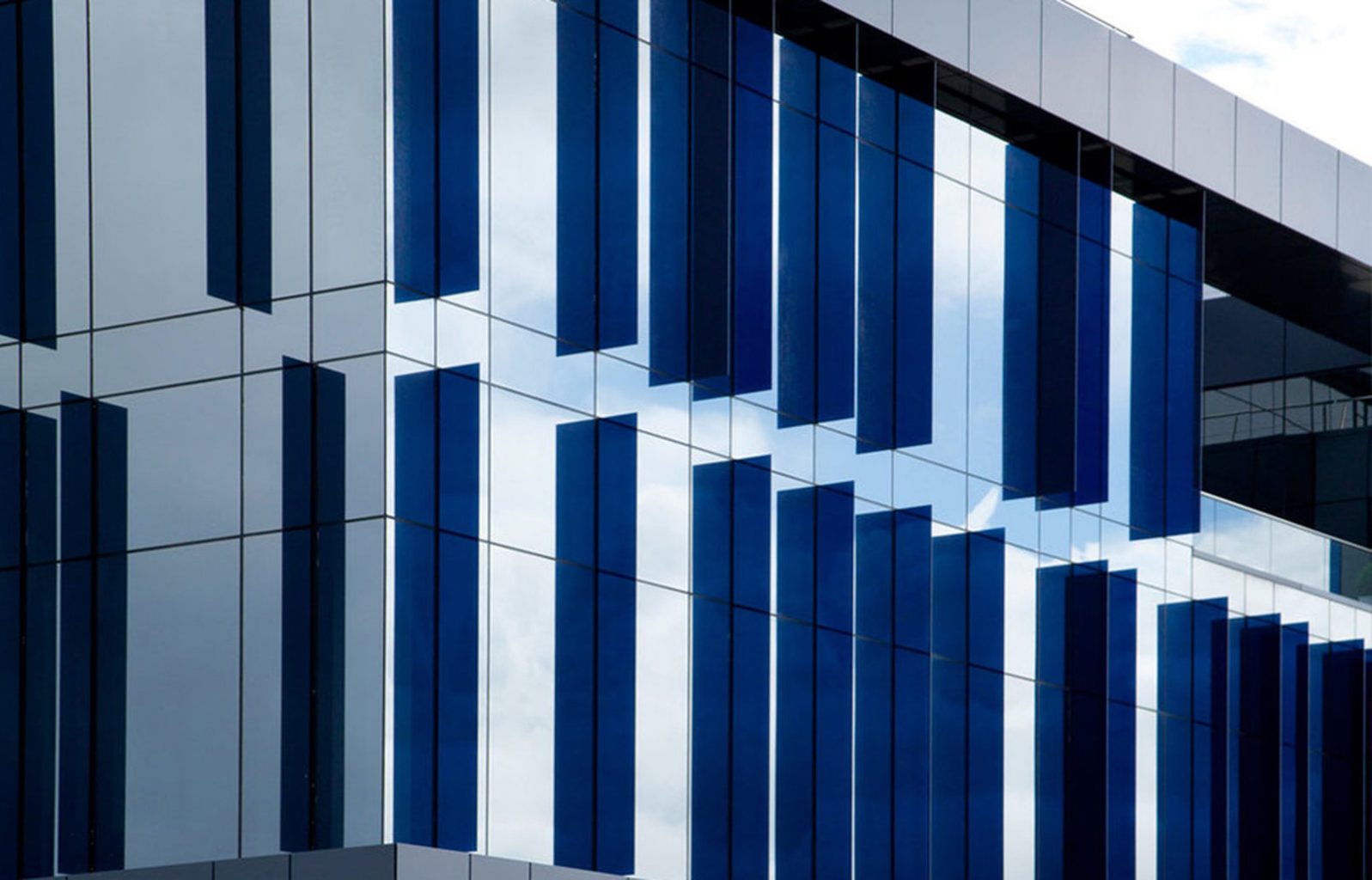 System Used: TB50 SG Curtain Wall
Phase one, Grifols logistics centre and office space features 48,000 sq.ft. of our TB50 structurally glazed curtain wall systemTB50 SG Curtain Wall with seamlessly integrated concealed frame awning windows. The external facade features vertical glass fins, designed in the corporate blue Grifols color.
Curtain Wall Ventilation Solutions
Our structurally glazed concealed frame awnings were installed to add ventilation to the internal environment of the building. They fit seamlessly into our TB50 SG curtain wall system, providing a streamlined, aesthetically pleasing finish.
The eco-friendly aluminum glazing profiles used on Grifols were produced using recycled materials and manufactured to conform with industry environmental standards.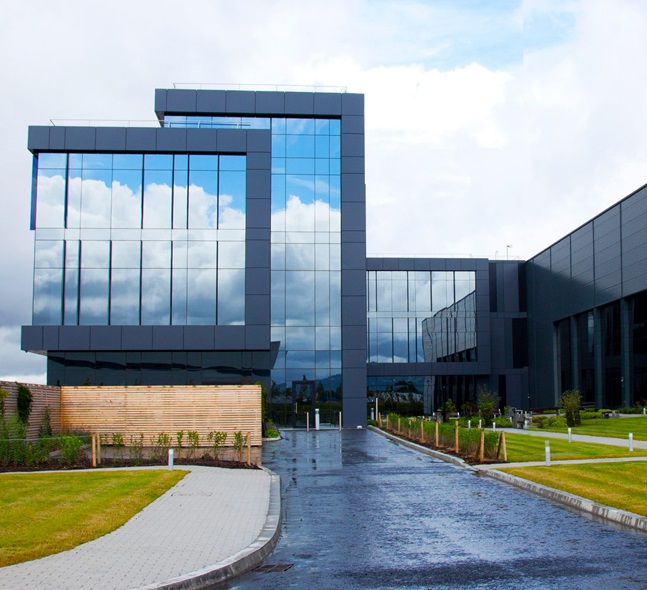 Multi-Award Winning Grifols Development
The multi-award winning Grifols development won the Manufacturing Facility of the Year 2016 and the "Be Inspired" RIAI award recognising the building's attractive design, industrial architecture, and use of materials particularly the juxtaposition of different elements and the handling of the office facades.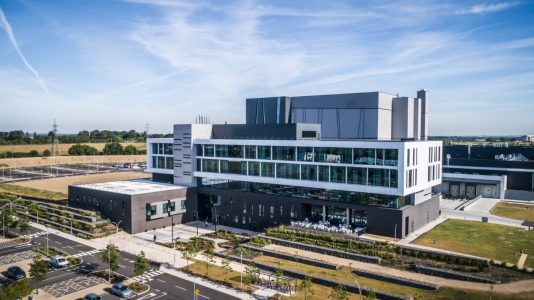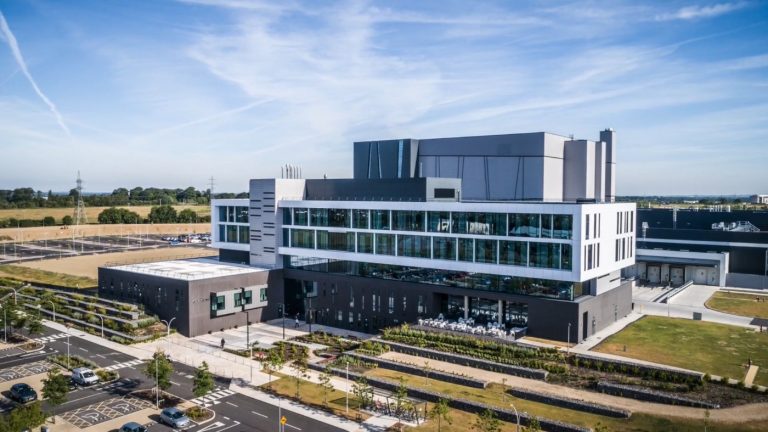 Alexion Pharmaceutical Dublin The Brief System Used: TB50 SG Curtain Wall & TB50 SG CFA Location:   Dublin Client:   Stewart Construction & Conack Construction Architect:  PM Group    
Read More