System Used:  TB50 SG Curtain Wall, TB50 SG CFA, Glass Fins
Location:
Dublin City 
Client: 
Walls Construction
Architect: 
BKD Architects 
The Charlemont Exchange building is located on the banks of the Grand Canal and offers 360-degree views of Dublin. Since its completion in 2019, the seven-storey building has been home to the world's biggest provider of flexible workspace, WeWork.
This 123,000 sq. ft, grade A office space is a refurbishment and extension of the existing commercial office block, completed to the highest standards. It features seven storeys and a penthouse terrace for outdoor working and socialising.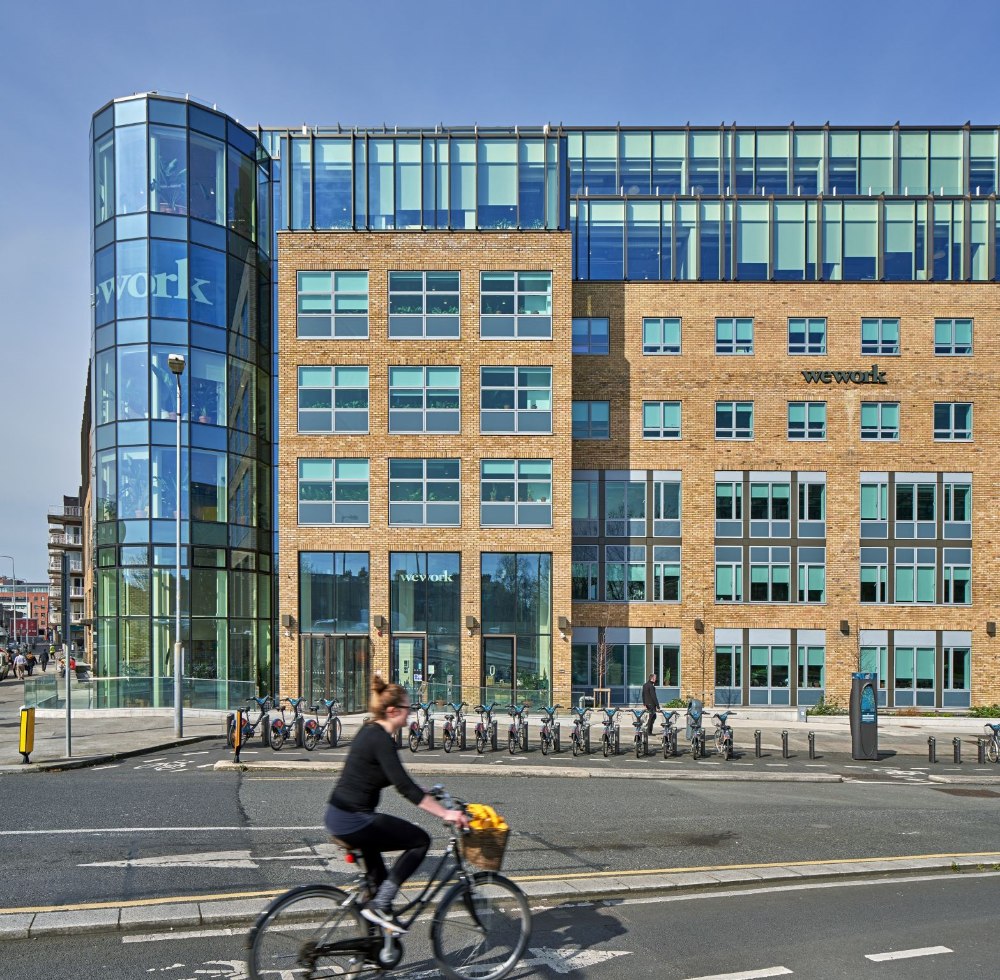 Structurally Glazed Curtain Wall System with Integrated Ventilation & Glass Fins
As you walk into the reception area on the ground floor, you are met with an impressive 20-foot high curtain wall screen with a circular rotunda feature that exudes quality and leaves a marked impression on occupiers and visitors alike.
Our TB50 SG facade system, complete with bespoke fins and integrated concealed frame awnings transforms the look of every elevation of the building.
Charlemont Exchange was been awarded a LEED Gold Certification by the US Green Building Council (USGBC), for outstanding environmental performances.
LEED (Leadership in Energy and Environmental Design), is the most widely-used green building rating system in the world, with Platinum and Gold the highest levels of accreditation awarded.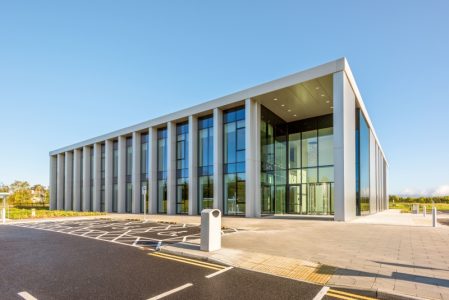 IDA Advanced Technology Building Dundalk The Brief Certification: LEED CS System Used: TB50 Structurally Glazed Curtain Wall System, TB50 Concealed Frame Awnings Location: Dundalk Client: IDA
Read More