The Bergeron Centre for Engineering Excellence
Certification: LEED Silver
System Used: TB50 Structurally Glazed Curtain Wall System  
Location:  York University, Toronto 
Client: Laing O Rourke
Architect: ZAS Architects
The Bergeron Centre for Engineering Excellence officially opened on April 8th, 2016. Designed by ZAS Architects + Interiors and built by construction firm Laing O'Rourke, it is the new home of the Lassonde School of Engineering.
The building is designed with a student-centric philosophy in mind that challenges the look of a traditional engineering school. The structure's unique architectural design reflects its main purpose – a hub for entrepreneurship, collaboration and creativity.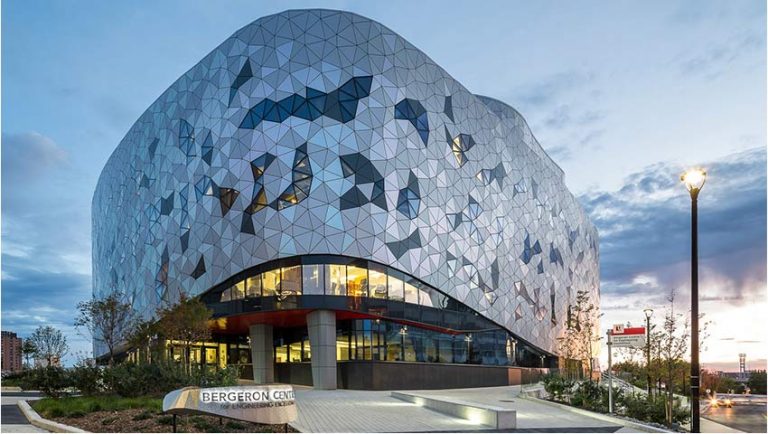 The Bergeron Centre for Engineering Excellence has a cloud-like triangular glass facade, it's comprised of a series of triangles positioned according to a precise and complex algorithm. Evoking the properties of a cloud, it reflects light and pattern across campus and into the interior.
As the intricate triangular-shaped facade design on the Bergeron Centre was arranged in a mathematically derived Penrose Pattern that never repeats. This meant that every one of the buildings 8,000 triangular metal panels and windows were unique.  
Our structurally glazed TB50 curtain wall system was installed on this project. The glass is secured by means of specially designed toggles providing the external facade with a flush, uninterrupted surface.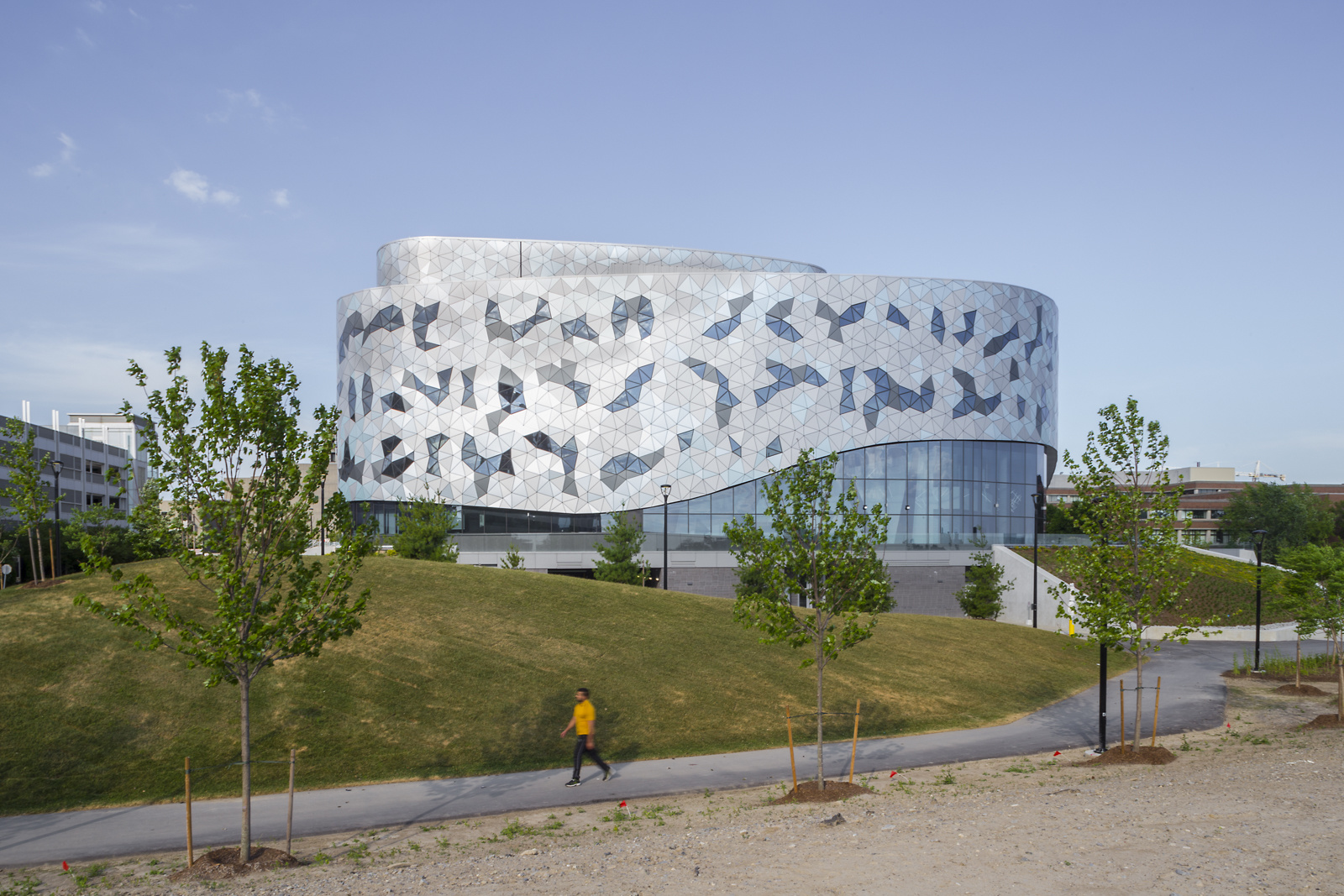 The Bergeron Centre received Silver LEED Certification, proving it to be a highly efficient, cost-saving, green building.
Our team is committed to excellent environmental practice towards a more sustainable environment. Our aluminum glazing profiles are designed and manufactured to conform with industry environmental standards, helping to achieve silver, gold or platinum LEED certification.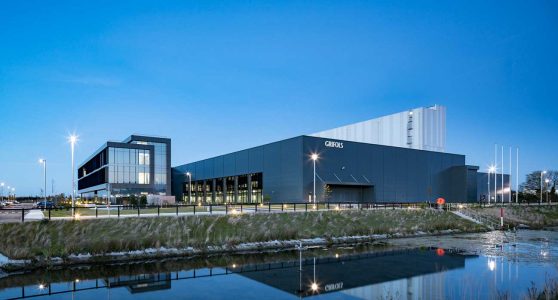 Grifols International Logistics Centre Dublin The Brief System Used: TB50 SG Curtain Wall & TB50 SG CFA Glass Fins Location: Dublin Client: Stewart Construction Architect: PM
Read More