Certifications:
LEED® Gold certification
Location:
Vancouver, Canada
Size:
14,148 m² (152,290 ft²)
Client:
Oxford Properties Group
Located in the heart of downtown Vancouver, just steps from the historic Gastown District, is 402 Dunsmuir. This LEED Gold development is the newest addition to anchor tenant Amazon's office space in BC.
Amazon's first purpose built office building in Vancouver will become the workplace for 1,000 of their office staff. The new nine-storey, 152,000-sq-ft building will also include a communal space similar to WeWork, for employees looking for a temporary office space.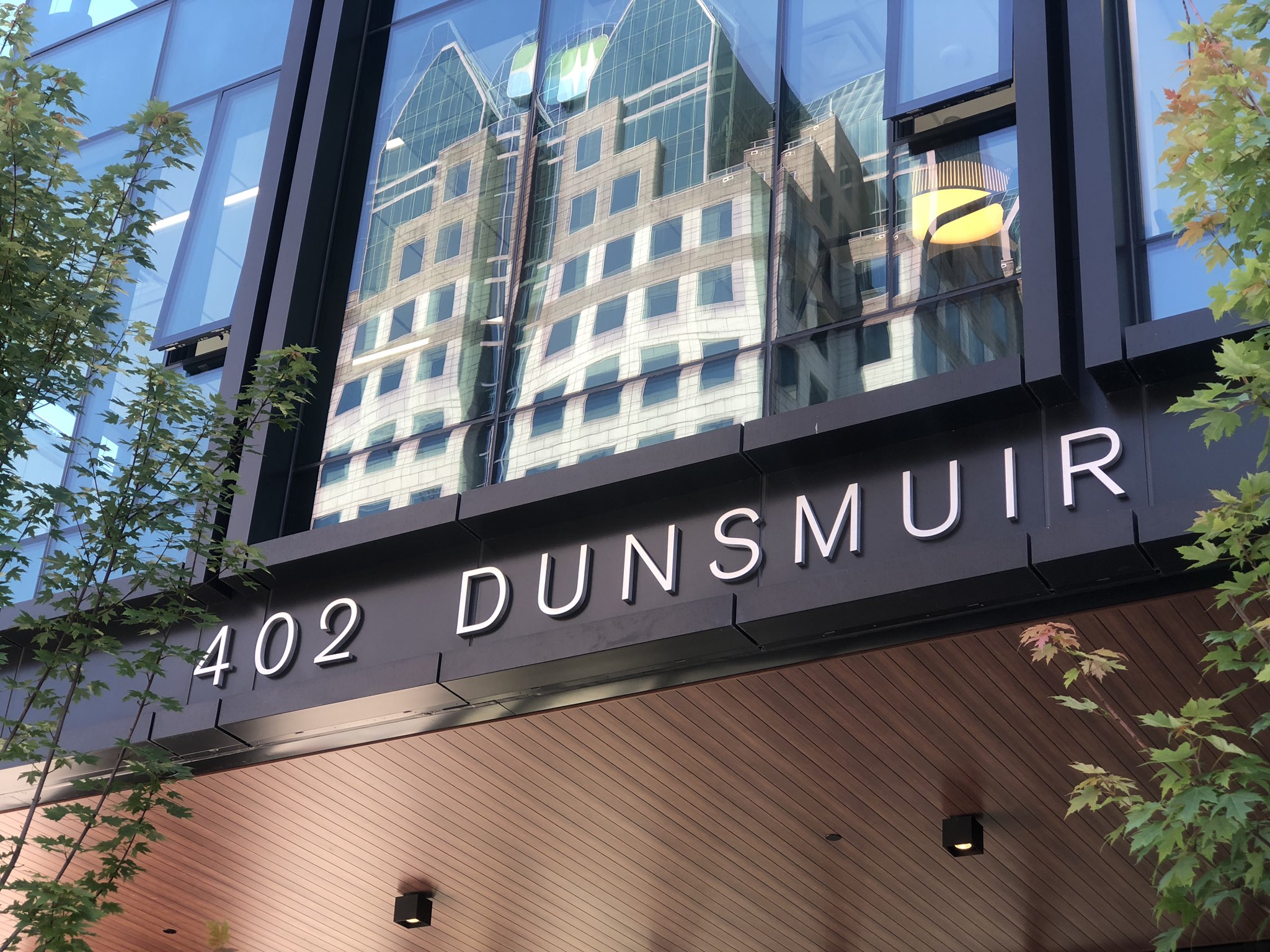 Oxford Properties outlined clear design requirements. 402 Dunsmuir had to be a cost-effective, secure, and integrated building solution that prioritized operations, comfort and energy efficiency. 
Architecturally, the building's thick mullions are designed to emulate classic warehouse design, perfectly complimented with the black external finish. It provides a beautiful contrast to the neighbouring Holy Rosary Cathedral, respectfully combining old and new. 
"The challenge is to maintain engagement with the city's past while propelling it into the future through the design of a social space for innovation that responds to Canada's vision for smart, better and greener communities" – B + H Architects.
Flynn Group of Companies installed over 200 of our structurally glazed, triple-glazed concealed frame awnings. Featuring on every elevation of the building, our thermally enhanced CFA's fit directly within the framework, providing ventilation to the internal environment of the building, whilst not affecting the appearance or geometry of the external facade.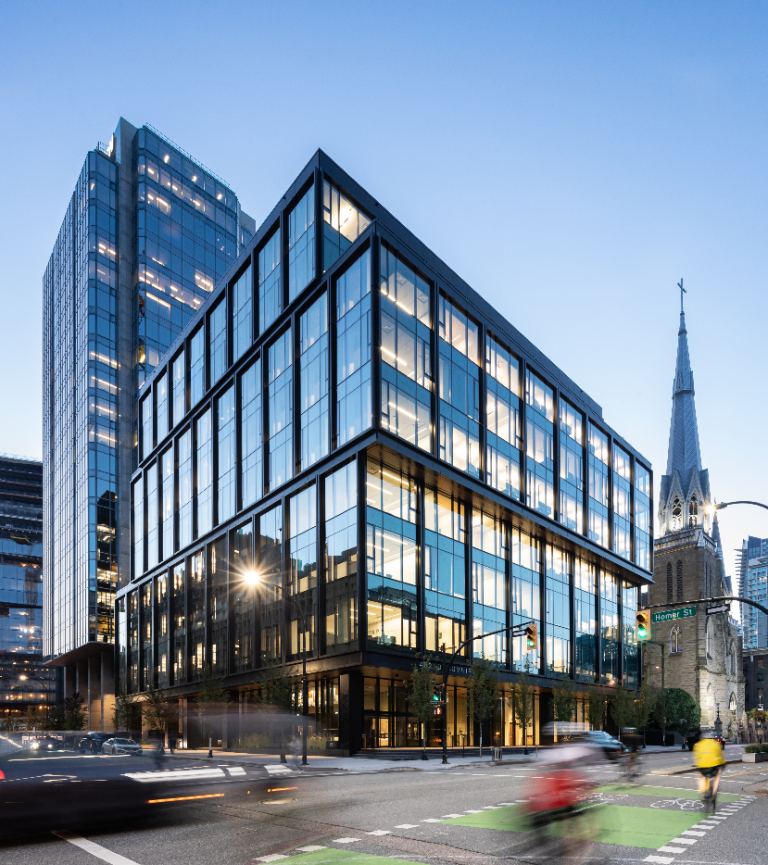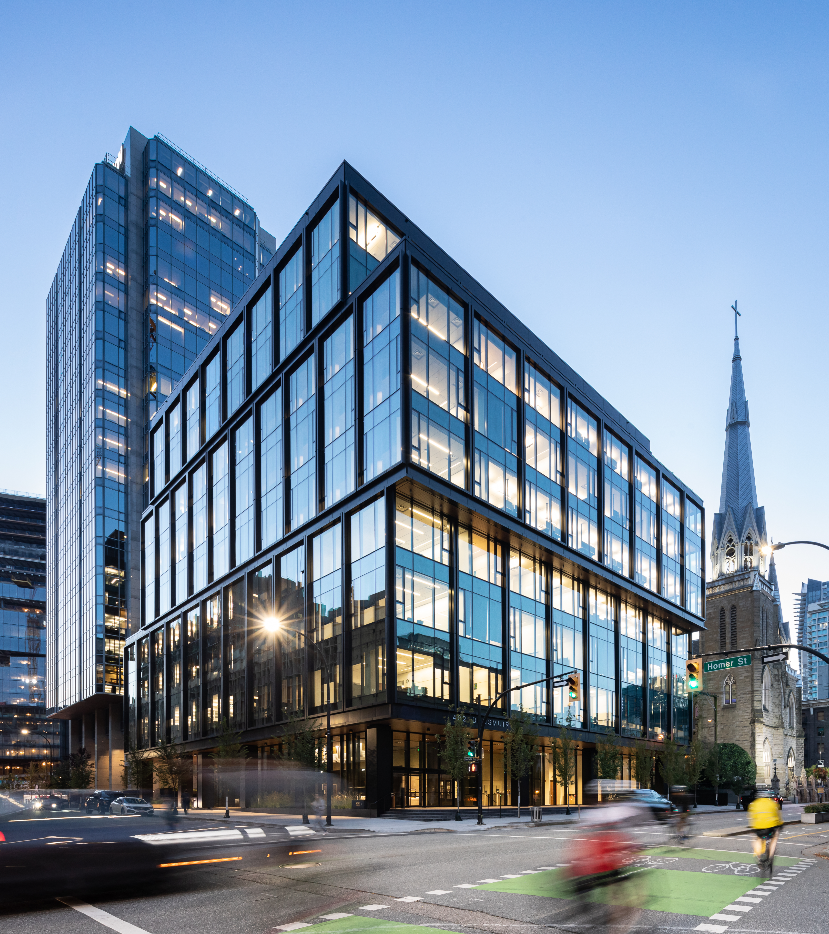 Our structurally glazed, triple-glazed, concealed frame awnings were seamlessly integrated with the structurally glazed external facade. They bring natural ventilation to the inside of the building, without compromising aesthetics or natural light. 
402 Dunsmuir achieved LEED Gold Certification by the US Green Building Council (USGBC), for outstanding environmental performances.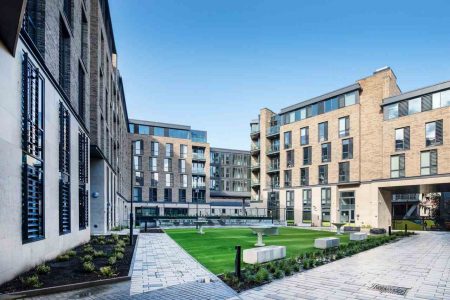 New Mill Student Accommodation Dublin The Brief System Used: TB50 Curtain Wall, ST80 Window & Door Systems Certifications: BREEAM "Excellent" Location: Dublin Client: BAM Architect: Reddy Architecture &
Read More