National Veterans Memorial and Museum, Ohio
National Veterans Memorial and Museum, Ohio
APA Facade Systems design bespoke curtain walling systems for National Veterans Memorial and Museum
APA Facade Systems worked in partnership with  Flynn Group of Companies on the design and installation of the custom-made facades for the National Veterans Memorial and Museum in Columbus, Ohio.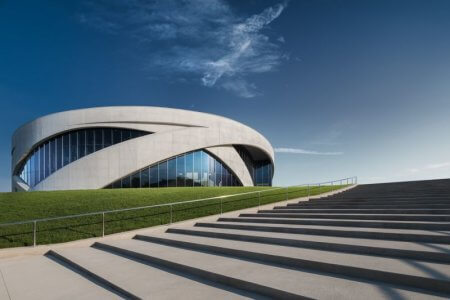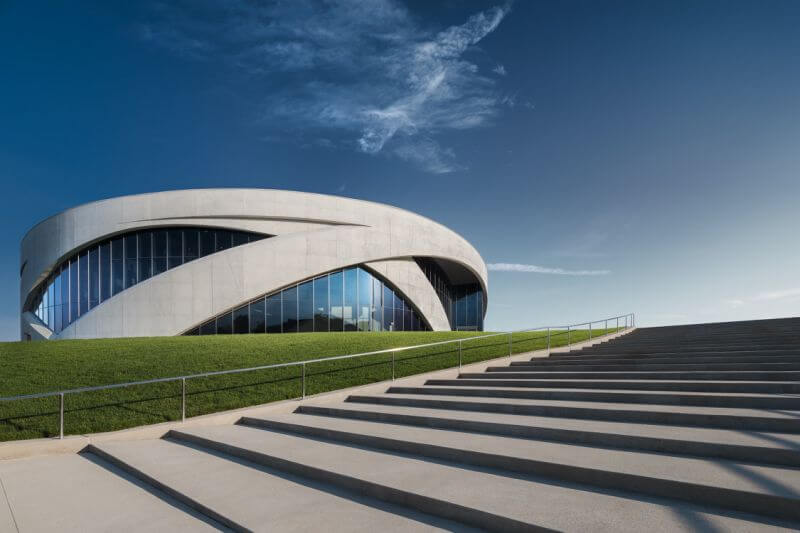 The National Veterans Memorial and Museum is the first monument or museum where Americans from all over the country can celebrate and honour their war veterans. It will bridge historical events to current concerns, strengthening the understanding and respect between veterans and civilians.
It's features include a great hall with unprecedented views of the Scioto River, numerous exhibition galleries, a memorial room and space for gatherings and public events.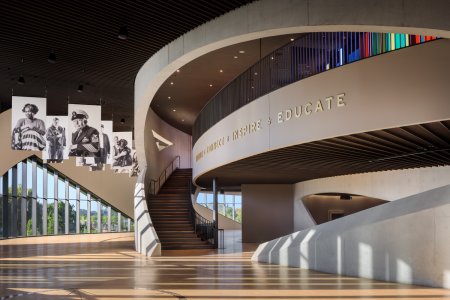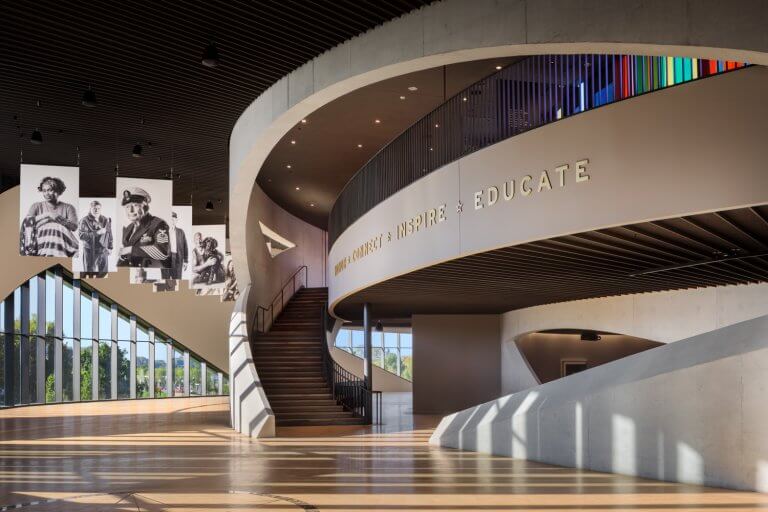 APA Facade Systems provided Flynn Group of Companies with our complete package. This includes the design and fabrication of the facade systems, logistics management, and a technical backup service through-out the project.
A specially designed facade system was fabricated, consisting of free spanning millions, up to 12.5 meters high. This bespoke curtain wall system surrounds the entirety of the NVMM building, with the total cost of the glazing works on this project surpassing the $10 million mark.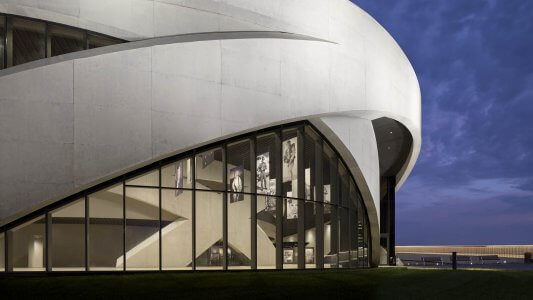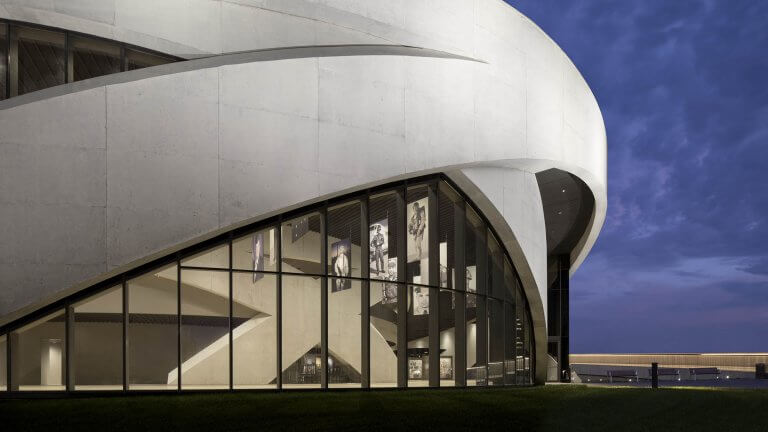 We've built a strong relationship with Flynn Group of Companies from our previous partnerships on intricate designs such as the Bergeron Centre in York University.  Our ability to design above par solutions for complex projects was one of the reasons Flynn contacted us to work with them on the NVMM.
APA and Flynn Group of Companies are teaming up again to work on the development of Amazon's second office in Vancouver, a nine-story office building at the southwest corner of Dunsmuir Street.
For more information on the systems used on this project, get in touch with a member of our team here.