IDA Advanced Technology Building – Dundalk
IDA Advanced Technology Building – Dundalk
APA Facade Systems are delighted to be working on another development for IDA Ireland. The IDA Advanced Technology Building in Dundalk is a 33,906 sq ft (3,150 sq m), high profile technology/manufacturing space. It is situated in the IDA Dundalk Science & Technology Park, Mullagharlin.
The two-story open plan office accommodation is laid out over large rectangular floor plates. It features an impressive self-contained production/technology building with accommodation to include technology area, offices, core, plant area, toilets, welfare facilities and a spectacular reception area with a full-height glazed entrance.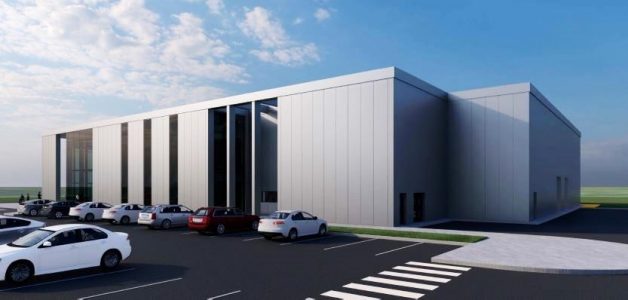 Our structurally glazed TB50 curtain wall system with integrated concealed frame vents is being installed on this project by Season Master Double Glazing Ltd, adding much needed natural ventilation to the internal office environment.
The new Advanced Technology Building is conveniently located just 45 minutes from Dublin airport and 55 minutes from Belfast airport. It has been designed by Fewer Harrington & Partners to achieve LEED CS accreditation.
This building in Dundalk has a very similar design to the IDA Advanced Technology Building we completed alongside Season Master in Galway.