The ST Vision Plus is a sliding door system designed for larger dimensions to maximize luminosity, it displays a 94% glass surface, with a slimline central interlock showing only 1″ of aluminum section.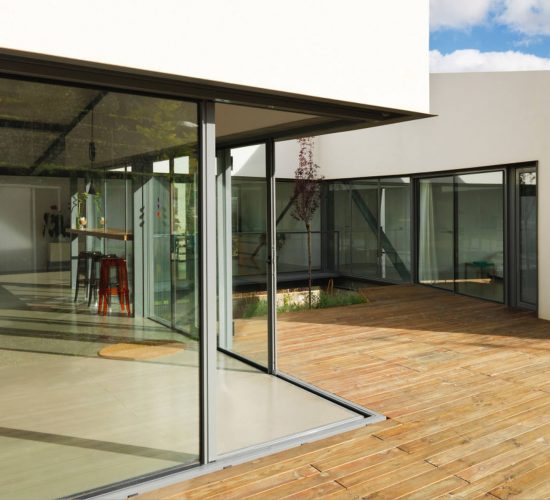 ST Vision Plus
Sliding Door System
The ST Vision Plus is one of the smoothest doors across the sliding range. The workings of this slider incorporate rollers in the frame and the sashes come with a stainless steel reinforced channel resulting it an effortless gliding motion. 
90 Degree Corner System
ST Vision Plus 
The ST Vision Plus is available as a 90 degree corner system, without the need for any mullions. 
The Vision Plus is also available as a manual sliding door or a motorized system. 
Available as 90 degree corner system without mullions.
Frame: 7 1/16″,  3 tracks 10 15/16″.
Sash: 2 11/16″.
Max glazing opportunities: 2 1/8″.
Polyamide strip: 11/16″ to 1 9/16″.
Max size/sash: 13′ 1 1/2″ x 13′ 1 1/2″ (wind load dependent).
Max weight/sash: 881 lbs manual / 1543 lbs motorized.
Available in single and dual color or with anodized finish.
Polyester powder coating to ASTM 2604.
Door Profile

ST Vision Plus 
ST4-600 Lift and Slide
ST Vision Plus
Tilt & Turn Window/Door
French Doors
Bi-Fold Door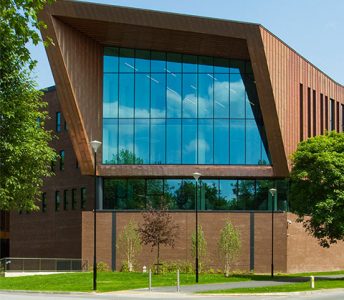 The Glucksman Library University of Limerick, Ireland The Brief The Glucksman Library officially opened
Read More