Our highly versatile Bi Fold door system is available with up to 14 sashes. It can open internally and externally with an even or odd number of sashes.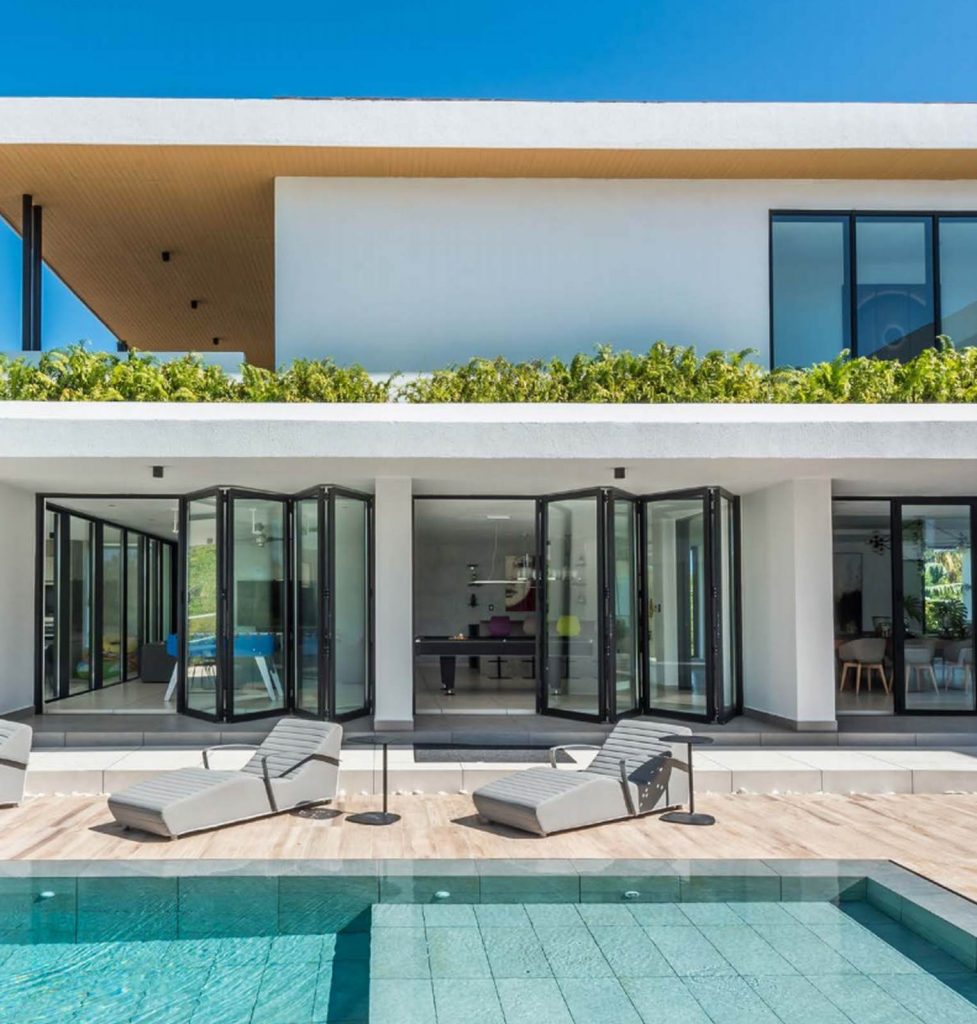 Bi Fold Doors
Excellent Thermal Performance
Our Bi Fold door system is designed to extend the interior space of your home. This high-performance system has numerous different opening opportunities, inward and outward, with maximum sash sizes of 3′ x 8′ or 250lbs. With its thermally efficient polyamide cores ranging from 15/16″ to 1 3/4″ this folding door system has an excellent thermal performance.
Streamlined Finish
Bi Fold Doors
The sleek design on this system allows you to insert the bottom of the frame into the pavement, leaving the threshold completely hidden. The wheels and rollers are concealed when the door is in the closed position providing a streamlined, aesthetically pleasing finish.
Multiple opening possibilities up to 14 sashes.
Maximum size/sash 3′ x 8′ or 881 lbs.
Frame 2 7/8″.
Sash 2 7/8″.
Possible glazing thickness up to 1 3/4″.
Polyamide strip 1 3/8" thick in frame and 15/16" in the sash.
1/16" profile thickness.
Available with single, dual or anodized finish.
Polyester Powdercoating to ASTM 2604.
Door Profile
Bi Fold Doors
ST4-600 Lift and Slide
ST Vision Plus
Tilt & Turn Window/Door
French Doors
Bi-Fold Door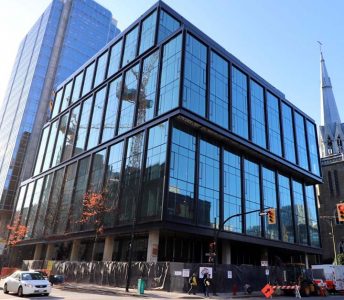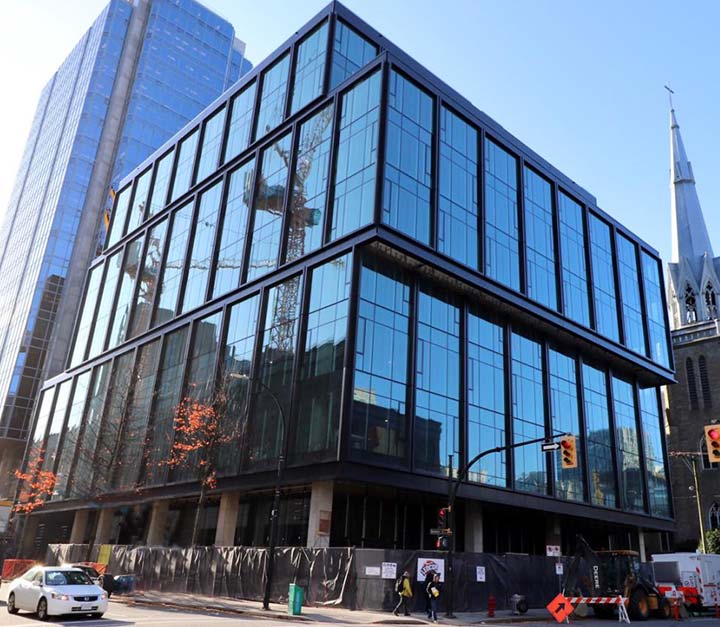 Amazon Offices Vancouver, Canada The Brief APA Facade Systems have teamed up with Flynn
Read More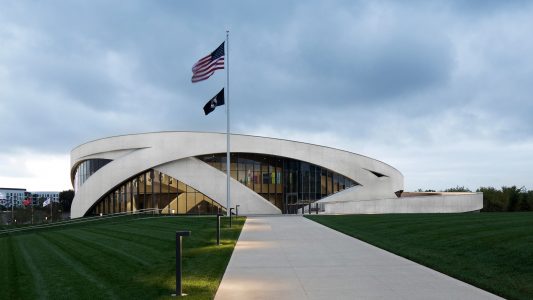 The National Veterans Memorial and Museum Columbus, Ohio, America The Brief The National Veterans
Read More