APA Facade Systems Brise Soleil
APA's Brise Soleil (solar shading) systems are highly appraised and wholly adaptable to our other systems.
A wide variety of elliptical blades ranging in size from 6 5/16" to 17 11/16" form part of the APA brise soleil system which can be used to enhance any buildings' optimum solar shading.
Through an extensive range of fixing brackets, APA's Brise Soleil technology provides the architect with a wealth of flexibility when it comes to designing a feature facade. The system itself can either be installed directly into our range of ST windows as part of a buildings ribbon window, or as part of a more traditional curtain wall grid.
Windows & Doors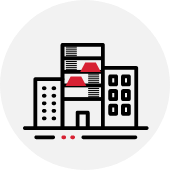 Awnings
Louvers
Temperature Control
Brise Soleil Solar Shading
Brise soleil solar shading is an external structure designed and positioned to control the interior temperature of glazed buildings. While heat from the sun can be beneficial at certain times of the day or year, too much 'solar gain' during the middle of the day or in summer can cause overheating. The orientation of the building is also a factor – different elevations of a building will have varying levels of solar gain.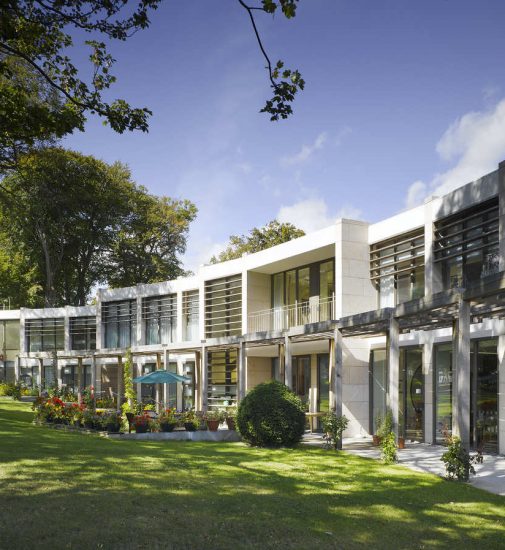 Bespoke Design
Brise Soleil
All brise soleil panels are designed to suit the building's requirement. Horizontal blades can be assembled onto side plates for connection to support arms – this reduces site labour time.
The vertical runner that connects the blades can be fixed to curtain wall facades or different structures which surround punched ope windows, such as brick or block walls, cladding etc.
Various elliptical blades ranging in size from 6 5/16" to 17 11/16".
Horizontal or vertical positioning.
Can fully integrate into our curtain wall and ST windows systems.
Array of accessories available allowing for direct fitting within the facade.
Available with single, dual color or anodized finish.
Polyester powder coating to ASTM 2604.
Fully tested for load bearing capacity by ASTM registered laboratory.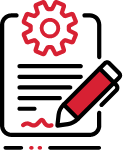 APA Facade Systems brise soleil solar shading can be fully integrated with any of our high-performance curtain wall systems or ST window suite.  The fixing of either horizontal or vertical panels of brise soleil has been made easy with the use of specially designed extruded aluminum fixing brackets, which can be painted or anodized to match the color of the facade.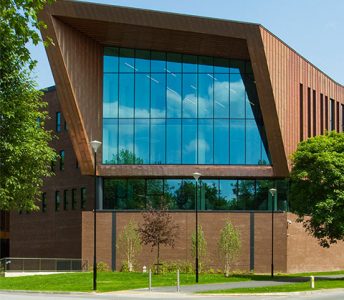 The Glucksman Library University of Limerick, Ireland The Brief The Glucksman Library officially opened
Read More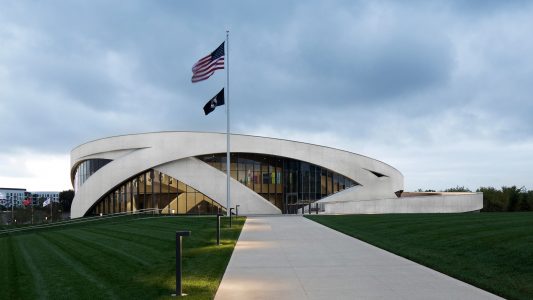 The National Veterans Memorial and Museum Columbus, Ohio, America The Brief The National Veterans
Read More